The Breakfast Rush with Yuzriq Meyer (Monday to Friday 06h00 – 09h00)
Start your day with Yuzriq who'll wake and shake you up and keep you going . With great upbeat music – at least 50% local tracks and a mix of news, shout-outs, interviews, traffic, weather and entertainment – this morning show is just what the doctor ordered for those blue Mondays or Tuesdays or Wednesdays…
The Morning Cruise with Kusi (Monday to Friday 09h00 – 12h00)
The Morning Cruise is an informative magazine programme, featuring interviews on a range of topics, designed to help you keep your finger on the pulse of Cape Town. With; Word of the day, Trivia questions, Info Guide, Job shop, Tip of the day and Quote of the Day the programme is guaranteed to keep you current and get you talking. The show aims to educate, enlighten, empower and inform listeners about issues concerning their daily lives without being boring.
You can visit their blog.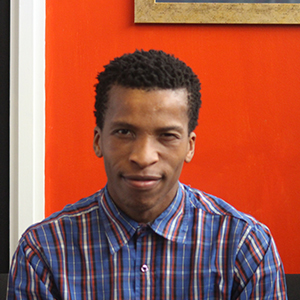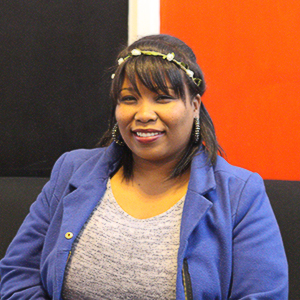 Sakhisizwe – bou die nasie, building the nation with Jasnine Roberts (Monday to Friday 12h00 – 14h00)
Sakhisizwe is a discussion-based show highlighting current affairs with guests from civil society, local, provincial and national government; political parties and activists. The show also features writers, academics, performance artists, community workers. Guests share experiences, expertise, and information. The show offers guidance on how to make better choices about issues concerning your daily life. Knowledge is power and this is where you will find both.
Take a look at their blog.
Backchat with Bassie Montewa (Monday to Friday 14h00 – 16h00)
This is where you find out what the Cape Flats is thinking and feeling. The emphasis is on township developments and events The programme includes local and international musicians & artists and other dynamic individuals and groups.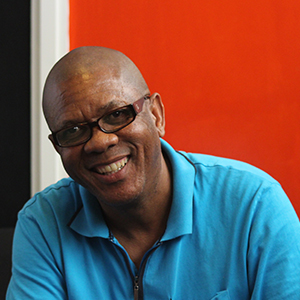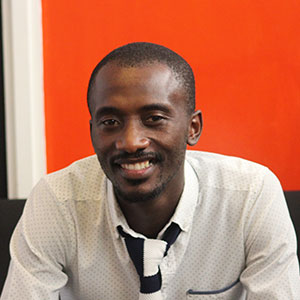 Everyday People with Sive Msolo (Monday to Friday 16h00 – 19h00)
Finish the work day with bumping beats. Easing up on the heavy issues to give listeners an opportunity to unwind with artist interviews, celebrity gossip and hot music. The latest R&B, Hip Hop, House and Kwaito is played but raw, undiscovered talent is also exposed.
The Biker Show with Lloyd and Ruth Castle (Monday evenings from 19H00 – 22H00)
The first radio show produced by bikers – presented by bikers – owned by bikers – for bikers and every other road user.
The show will continue to have something for everyone – those to whom biking is a hobby; others who see it as a lifestyle and for those who believe biking is life itself!
The Biker Show features on road safety, featured bike of the week; a club of the week; general biker news; special guests and if it needs to be aired for debate, it will be dealt with on The Biker Show.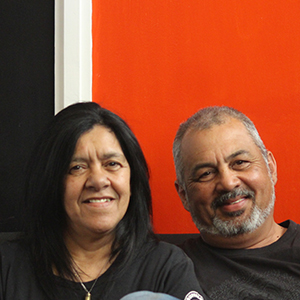 The Wrong Rock Show with Botha Kruger (Mondays 22h00 – 00h00)
Tune in to the Wrong Rock Show hosted by Botha Kruger as he takes you on a journey beyond the limitations of the mainstream to a place where vintage rock 'n roll can rub shoulders with anarchic post-rock. (Check out the facebook page)
"Rock 'n Roll is sung, and written for the most part by cretinous goons" – Frank Sinatra (1957).
Connected 2 Jazz with Nigel Vermaas (Tuesdays 20h00 – 22h00)
Nigel Vermaas plays South African and international jazz from his own collection. Connections are made, new musical avenues explored. The relationship between jazz and other music is a recurring theme. –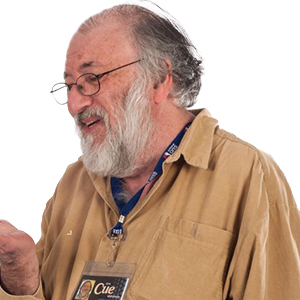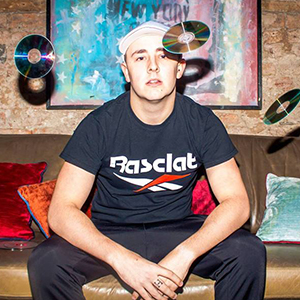 The Sublime Drum and Bass Show with DJ Hyphen (Tuesdays 22h00 – 00h00)
The longest and first running drum and bass show in Africa, the Sublime dnb show is hosted by DJ Hyphen with many of the worlds renowned drum n bass producers and DJs. No show never sounds the same the motto being "you never know what you might get on the Sublime Drum n Bass Show. Drum n Bass has found its roots in many forms of music which keep it cutting edge with influences from the genres of dancehall, reggae, techno, hip-hop, house, jazz, funk, disco, punk, and electronica.
The Salon Roché Kester and Eugene Mathews (Wednesdays 20h00 – 22h00)
The Salon is a sexy, sincere and playful hangout session between three friends that discuss the Queer Cape Townian experience. Moving through LGBTI (Lesbian, Gay, Bisexual, Transgender, and Intersex) content, introducing new queer voices that laugh, play and get serious about difficult topics to broaden the perspectives that restrict the human rights of LGBTI community with compassion and acceptance.
We are hoping the audience includes everyone within the LGBTI community as well as those that stand outside of it with curiosity or disapproval.
The programme is designed to break down stereotypes and negative ideas about the LGBTI community and aims to shatter negative misconceptions by including those that have them to its audience. There is no us vs. them, rather a movement towards us, that is all inclusive regardless of sexual orientation.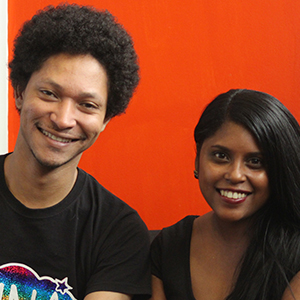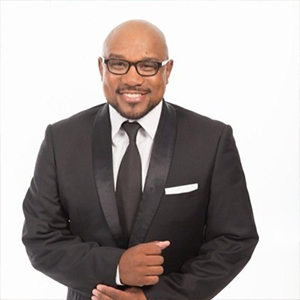 Laidback Thursday (THURSDAYS 20H00 – 22H00)
Wayne McKay has a long history in the entertainment industry as a Stand-up Comedian, Actor, Television Voiceover artist and popular Master of Ceremonies. Catch him on Laidback Thursdays.